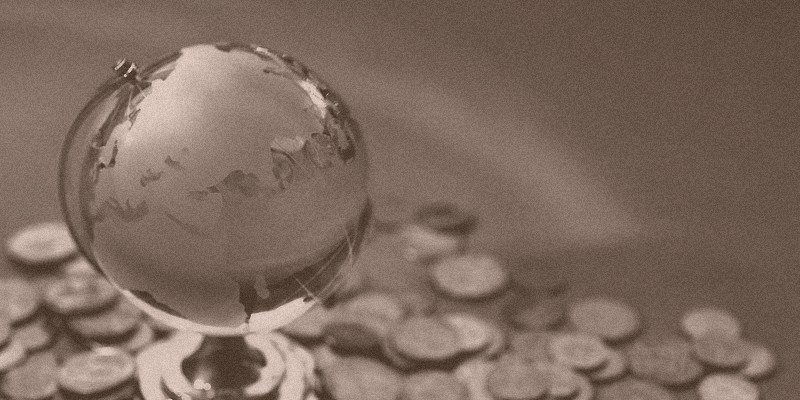 Your expansion into Nigeria will drive increased sales, higher returns on capital, diversification of investments, and greater competitiveness.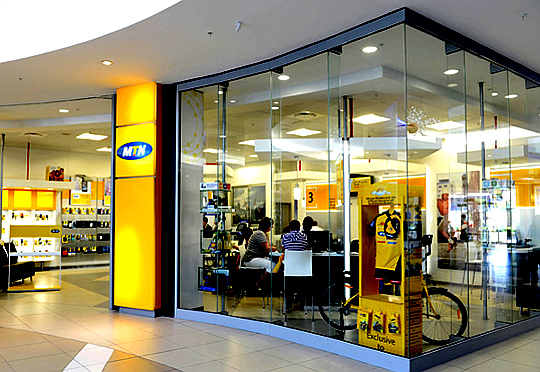 The Nigerian Stock Exchange (NSE) is working with MTN to list the company's local arm by the end of 2017, Reuters reported.
Speaking at a business conference yesterday, NSE CEO Oscar Onyema said the "pressure on MTN has never been higher to list," adding the company was working with officials to confirm the details, the news outlet reported.
MTN is Nigeria's largest telecoms operator, but faced numerous issues with the country's authorities during the past two years, leading to revelations directors were discussing quitting the market if the "endless hostilities" it faced continued.
The company voiced its intent to list its Nigerian business in June, following an agreement to pay a reduced fine of $1.67 billion to the country's Government to settle a long-running row related to unregistered SIM cards. Three months later the company was accused by officials of illegally transferring almost $14 billion out of Nigeria over the course of ten years, allegations strongly denied by the operator.
Despite these problems, MTN Nigeria looks set to list this year, subject to "market conditions". The company appointed Stanbic IBTC Capital, Standard Bank of South Africa and Standard Advisory London, and Citigroup Global Markets, as joint transaction advisors and global coordinators.
SOURCE: NIGERIA BUSINESS COMMUNITIES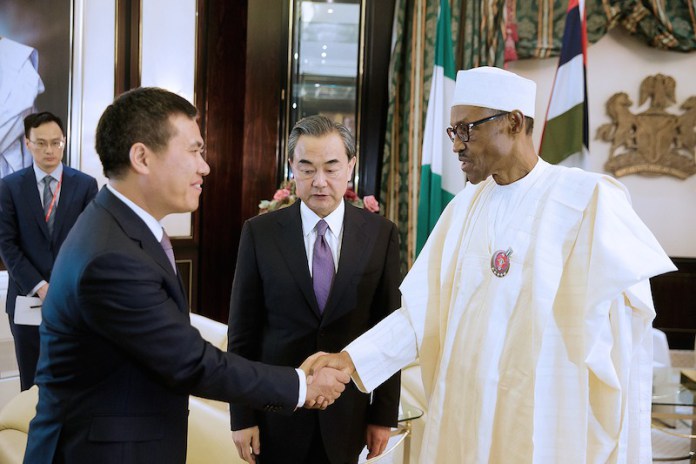 The Chinese Foreign Affairs Minister, Wang Yi, has disclosed plans by the Chinese government to invest up to $40b in Nigeria as part of efforts aimed at deepening relations between the two countries.
The amount, which was announced by the minister during a joint briefing with his Nigerian counterpart yesterday in Abuja was in addition to other contributions China had made to Nigeria to support her developmental activities.
He said his country had invested about $45b in various projects in Nigeria and is at the verge of releasing another $40b.
"China has already invested or financed a total number of $22billion projects here in Nigeria, another $23billion projects are on-going. In addition, we are also following up another over $40billion of investments, which are in the pipeline," Yi said.
The Chinese foreign minister had met earlier in the day with President Muhammadu Buhari at the Presidential Villa, where the president pledged that Nigeria would honour all agreements signed with the People's Republic of China.
''This administration is very serious about infrastructural development. We want rail, road, power, skill acquisition for our people. We ought to have developed beyond this point, but we neglected infrastructure when we had the resources.
''Now, we have to collaborate with you, and we will keep our side of the bargain in all the agreements we have signed," Buhari was quoted to have said in a statement by his Special Adviser on Media and Publicity, Mr Femi Adesina.
The president had visited China in April, last year, as guest of President Xi Jinping, and the two countries signed memoranda of understanding on projects, running into billions of dollars.
At the press briefing with his Nigerian counterpart, the Chinese Foreign Minister said the purpose of his visit to Nigeria was to implement the important agreement and cooperation reached between the Chinese and Nigerian presidents and at the same time work closely with Nigeria to ensure that the outcome of the FOCAC summit are well implemented here in Nigeria.
"In order to achieve further development and prosperity of the two countries, we need to strengthen our political mutual trust, deepen complementarily between our developments, further expand practical cooperation and deepen our strategic partnership," he said.
He described Nigeria and China as strategic partners whose relations he noted had developed well. He, however, said when compared with the size, population and markets of the two countries, their cooperation had large potential to be deepened.
The foreign minister said he was confident his visit would be successful in further strengthening the strategic partnership between China and Nigeria.
Earlier, Nigeria's Foreign Affairs Minister, Mr. Geoffrey Onyeama, commended the Chinese government for her solidarity with Nigeria and Africa.
He said the relationship between Nigeria and China was one that was very strong and had been going on for many years.
While commending the Chinese government officicials for their yearly visit to African countries with a view to discussing substantive issues of development, he stressed that the visits were unique because they helped to display and show solidarity of the Peoples Republic with Africa.
Onyeama said: "You know of course that the Peoples Republic of China has been meeting regularly with Africa and the forum for discussing technical cooperation with African countries, the acronym is FOCAC
"The last one took place in South Africa last December and the government of China made available a total of $60b for Africa and a number of countries, including Nigeria are in discussions to see how much of that could be used to assist in the various projects that we have in this country.
He said aside the FOCAC issue, China had, so far, invested between $60b and $80b in Nigeria, adding that President Muhammadu Buhari's visit to china last year had further opened up more areas of cooperation.
"In area of infrastructure, which is one of the priority areas in the diversification programme of this government from oil to agriculture and infrastructure, the Chinese government has been showing a lot of cooperation with us," the minister said.
He identified transportation as one area the Chinese government had been very helpful to Nigeria.
Meanwhile, Nigeria has withdrawn its recognition for Taiwan, pledging her support for one China in a move considered as part of efforts at strengthening its relations with China.
Nigeria is, therefore, to withdraw all diplomatic relations with Taiwan as a country, as well as withdraw accreditation from Taiwan's nationals. In addition, the Taiwanese office in Abuja would be shut, while it would be allowed to relocate to Lagos as a trade mission with skeletal staff.
This position, which was contained in a joint statement by the Ministers of Foreign Affairs of both Nigeria and China in Abuja yesterday, also saw the governments of the two countries reaffirming their mutual respect for the sovereignty and territorial integrity of each other.
SOURCE: THISDAY LIVE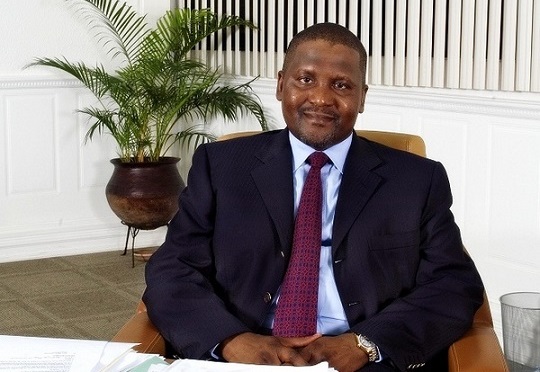 The Dangote Group has expanded its investments into agriculture and mining, Mansur Ahmed, Executive Director, Corporate Communications of the group, said in Kano.
He said at a media forum in Kano that the aim was to beat the economic recession in the country.
According to him, "The group reviewed it's business plan to develop its investment directive and commits a greater investment in agriculture and mining to diversify economy."
The reason is to diversify into areas that are fundamental to consumers and other stakeholders.
Ahmed pointed out that the company planned to expand its sugar refinery to other states, adding that the company had already started acquiring land for the purpose.
"We are actually working towards providing enough sugar and wishing to eliminate the importation of sugar by the next five years."
The spokesman announced that rice and milk production had already begun in Jigawa, although it wasn't done directly by the company yet.
He, however, stressed that the company had worked with about 800 farmers in Hadejia in Jigawa and planned to increase the number to about 2,000 farmers to begin commercial farming.
Other areas that the company is venturing into are in the oil and gas sector.
The group would also venture into fertilizer production, petrochemicals and provision of gas pipeline and alternative energy supply.
www.allafrica.com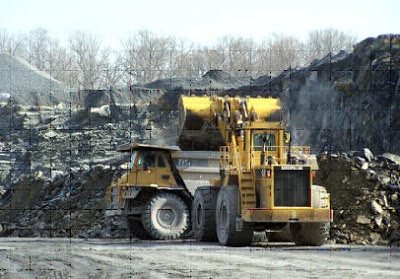 Federal Government on Monday stepped up its partnership with the government of Australia mineral exploration and exploitation for the nation's economic development, even as it commended the Australian government for its strategic partnership with the ministry of mines and steel development in developing the Nigerian mining sector.
This is because the Australian high commission in Nigeria, in collaboration with the ministry of mines and steel development, on Monday organised a two-day capacity building workshop in its effort at revitalising the Nigerian mining industry, a gesture commended by Kayode Fayemi, minister of mines and steel development, while delivering a speech at the opening session of the event.
The two countries had in 2002 signed a memorandum of understanding covering political economic, commercial, scientific and cultural cooperation, adding that both countries are active members of the Commonwealth and have numerous instances of high-level cooperation on issues of regional, global and geostrategic significance.
Speaking through the permanent secretary of the ministry, Mohammed Abbas, Fayemi noted that Nigeria and Australia have enjoyed a long history of commercial, cultural and diplomatic links built up over the years.
Fayemi appreciated the tremendous support received from the high commission during the last African Down Under (ADU) International Mining Conference in Perth, early in September 2016.
The minister stated that the significance of the workshop with the theme "Policy and Capacity Building Workshop for a Successful and Sustainable Mining Sector" is to provide information on leading practice from Australia on building a sustainable mining sector for Nigeria.
He enjoined participants to take advantage of the workshop to share ideas and exchange experiences to develop their areas of expertise in enhancing the mineral exploration and mining sector in the country.
In an opening remark the Australian high commissioner to Nigeria, Paul Lehmann, said the capacity building workshop in the mining sector is a demonstration of cooperation between Nigeria and Australia.
Lehmann the said two experts from the Western Australian department of mines and petroleum who were in Nigeria to conduct a workshop for Nigerian mining officials on building a sustainable mining sector for the country did so through the high commission's efforts.
"The workshop is an avenue for sharing experiences, ideas and knowledge in the industry between the two countries and a tangible and practical demonstration of what Nigeria and Australia can do together," he said.
SOURCE: Business Day News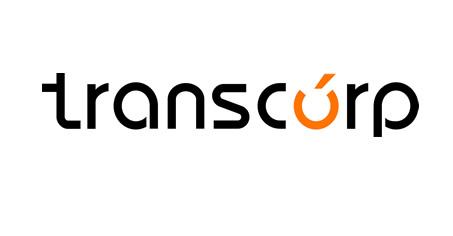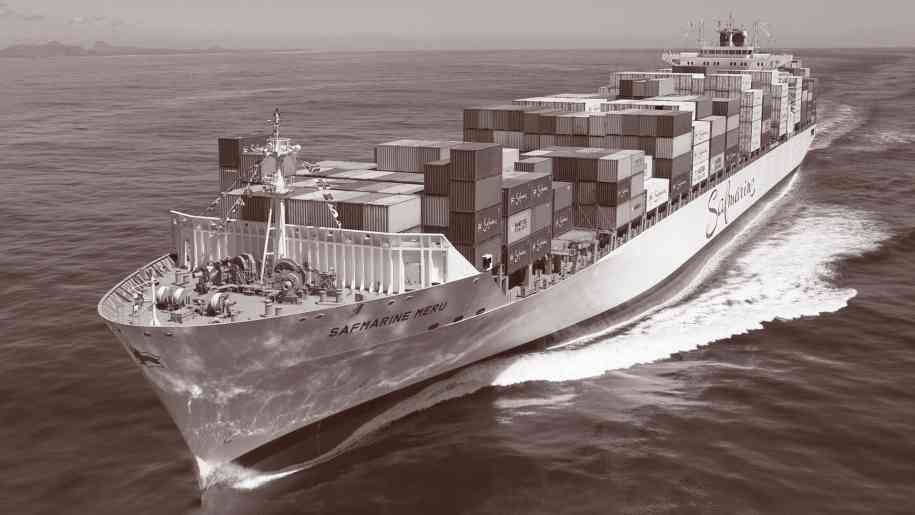 Industrial Renaissance was established as a trade and foreign direct investment promotion agency.
By assisting local and offshore entities to successful locate in Nigeria, we are growing our client base, focusing our services and expanding our resources to further assist more small and large corporations in doing business in Nigeria. We are here to help manufacturers and investors looking to enter Africa's largest market (Nigeria), and who are looking to profit from overseas sales or who possibly do not even realize the full potential of overseas sales in Africa/Nigeria. If you are interested in exporting unique products to Nigeria or you have a unique/specialty product to sell, please contact us at
invest@indusren.com
for further details. Please let us know a few details about your company, the markets you serve and/or the products you want to offer for sale.